Driver CPC Training in Medway Kent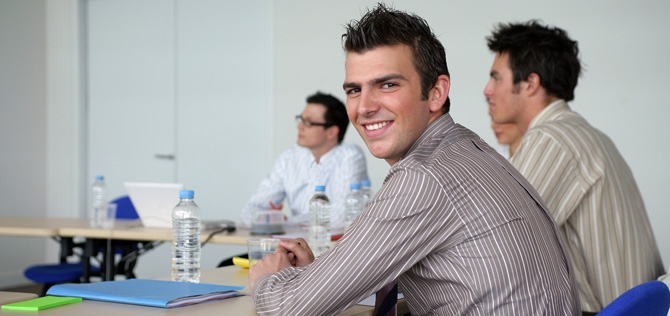 Information from the drivercpc website - www.drivercpc-periodictraining.org
Joint Approvals Unit for Periodic Training (JAUPT)
The Driving Standards Agency (DSA) realised that the implementation of the Periodic Training element of Driver CPC would require an approvals unit to approve Periodic Training centres and courses.
Within the two industry sectors that are affected by this legislation, passenger transport and freight transport, there are two organisations called Sector Skills Councils (SSC's). These were set up by the government to help the employers in their sectors improve the skills levels of their workforce. The DSA agreed with these two organisations, Skills for Logistics (freight transport) and GoSkills (passenger transport) that they should manage the Periodic Training approvals process.
The two SSC's set up a jointly run organisation called the Joint Approvals Unit for Periodic Training (JAUPT) to manage the approvals process for Periodic Training centres and courses. The JAUPT is based in Milton Keynes and supports training providers or operators who wish to become approved to deliver Periodic Training. This also includes operators who wish to deliver Periodic Training exclusively to their own employees.
What is Driver CPC?
The Driver CPC is for LGV and PCV drivers who drive professionally throughout the UK. It has been developed as a requirement of the EU Directive 2003/59, which is designed to improve the knowledge and skills of professional LGV and PCV drivers throughout their working life. There are two parts to the legislation:
The Initial Qualification must be achieved by new LGV and PCV drivers along with their vocational licence to enable them to use their licence professionally. Click here to download an information leaflet

Periodic Training; 35 hours of training every 5 years must be attended by all professional drivers. Click here to download an information leaflet.
Who will be affected?
An individual's circumstances will determine how they acquire the Driver CPC.
New drivers who acquire a PCV vocational entitlement (D1, D1+E, D, D+E licence) after the 10th September 2008 and/or an LGV vocational entitlement (C1, C1+E,C or C+E licence) after the 10th September 2009 will have to obtain the Initial Qualification in addition to their licence to drive professionally.
New drivers who undertake a National Vocational Training programme are still able to obtain a vocational licence but can defer the Initial Qualification by up to a maximum of one year whilst, still being able to drive professionally. An example of a National Vocational Training programme would be an Apprenticeship in Driving Goods Vehicles. Drivers intending to use this concession will have to register with the Driving Standards Agency.
Existing drivers who held a vocational licence prior to the 10th September 2008 (PCV) or the 10th September 2009 (LGV) are exempt from the Initial Qualification. This is known as "acquired rights".
All professional drivers (new and existing drivers) must complete a total of 35 hours Periodic Training every 5 years following their "acquired rights" or Initial Qualification to keep their Driver CPC valid. Existing drivers must complete their Periodic Training by September 2013 (PCV) and September 2014 (LGV).